Mar 14, 2021 09:38 AM Central
Jeremy & Sarah Enquist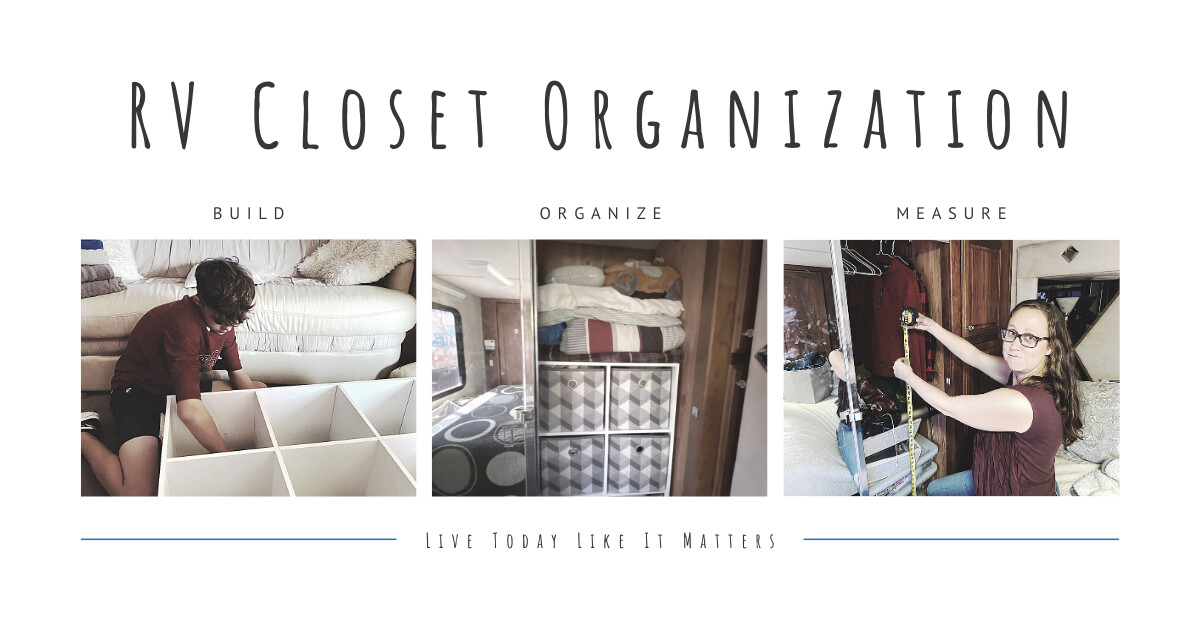 Our family of five recently moved out of a travel trailer into a Class A Motorhome, which we full time in. The travel trailer had two bedrooms while our motorhome has only one bedroom. We plan to remodel our motorhome to suit us better, however we still had to get all of our things moved in.
The biggest hurdle for us was getting all of our clothing, extra bedding, and personal belongings to fit in one closet. Especially when the closet is a wide-open space. In this blog, I share what I did to make the best use of our RV closet space.
* This post contains affiliate links. If you make a purchase after clicking on a link I may make a small commission at no cost to you. Thank you for your support.
Before
It's not easy moving from one RV to the next. Especially when you are moving campgrounds. We had to put our things wherever we could shove them, until we were going to be at one campground long enough to organize our things. The biggest space we have is the large bedroom closet, but as you can see in the photo we were not maximizing the space.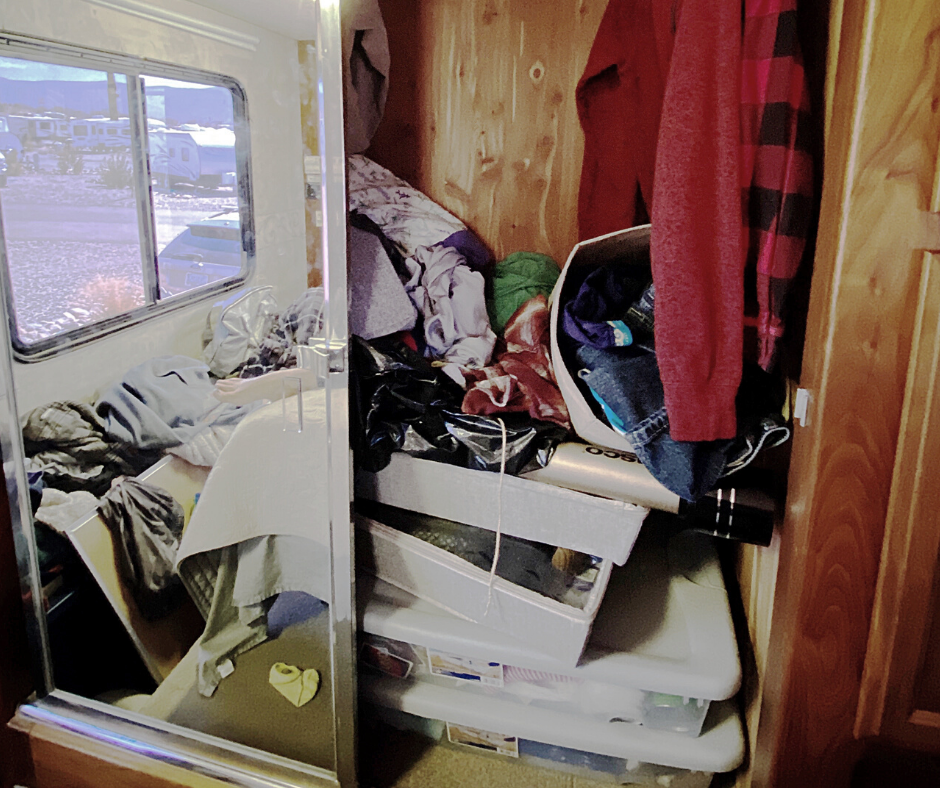 In the large bedroom closet we had some clothing hung and boxes stacked on top of each other. I knew we could utilize this space more effectively. The first thing I did was moved everything out of the space.
Next, I measured the space, as I would need those measurements when picking out my storage solutions. I measured height, width, and depth. I wanted to make sure that what I bought would fit in the space. I still wanted room to hang clothing, so I opted for height only on one side.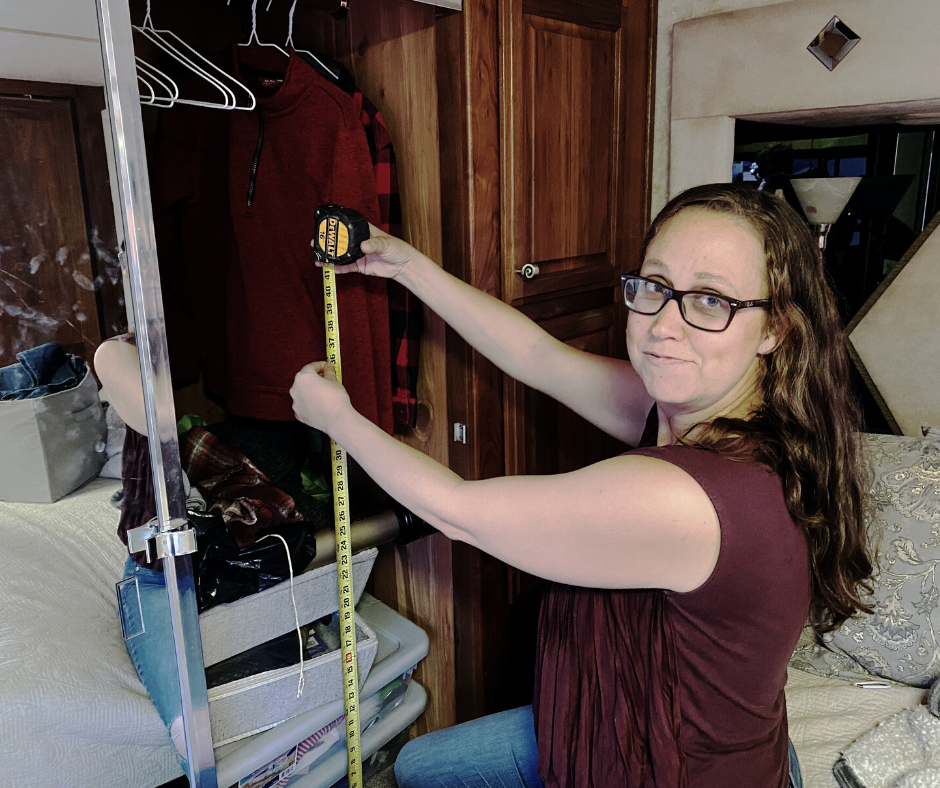 3. Purchase and Build Storage Solutions
We purchase a plastic 3-drawer storage bin and a six cube shelf. We also purchased six bins to go inside the cubed shelf. Here are examples of what I bought on Amazon.
*Note, when buying a cube shelf and bins be sure the size of the bins will fit in the squares of the shelf. I noticed different size bins when I picked out mine and had to make sure they would fit the shelf I picked out. .
The cubed shelves had to be assembled and I was able to enlist the help of my teenage son, who loves to build things.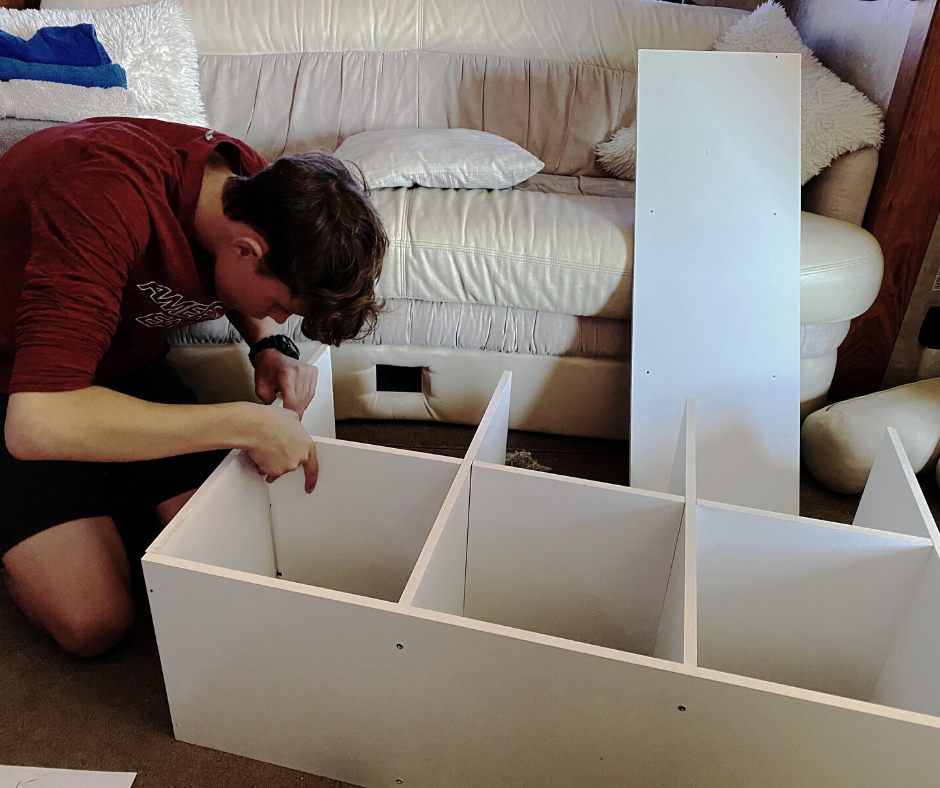 Using the new storage solutions, I was able to put everything away in an organized manner. These are the after photos.
Left Side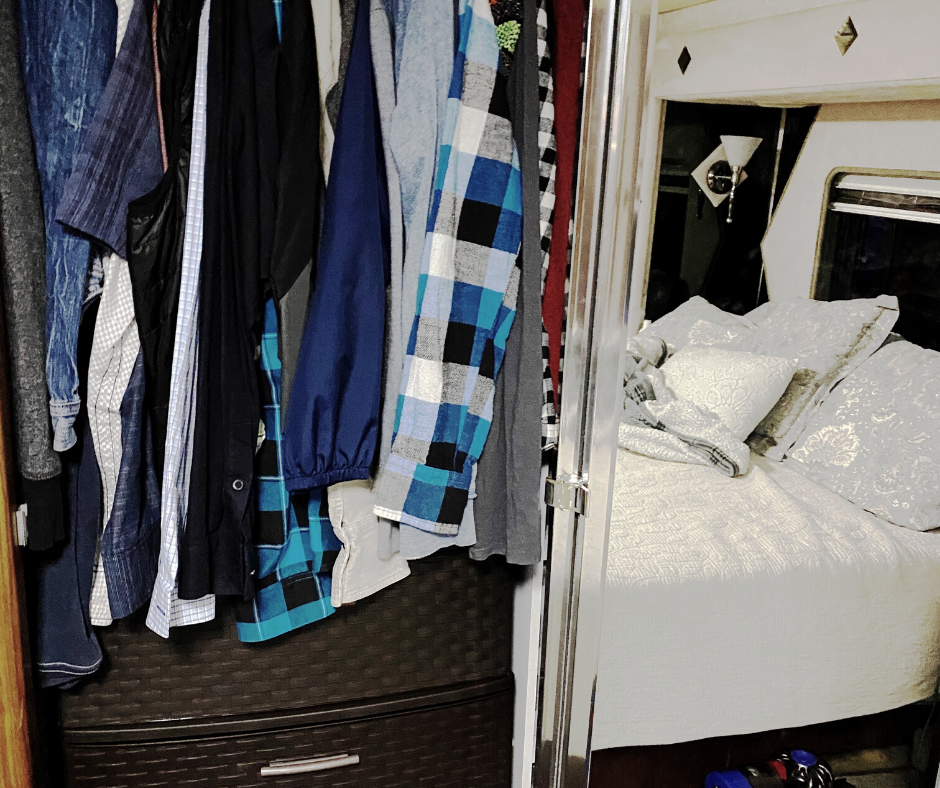 Right Side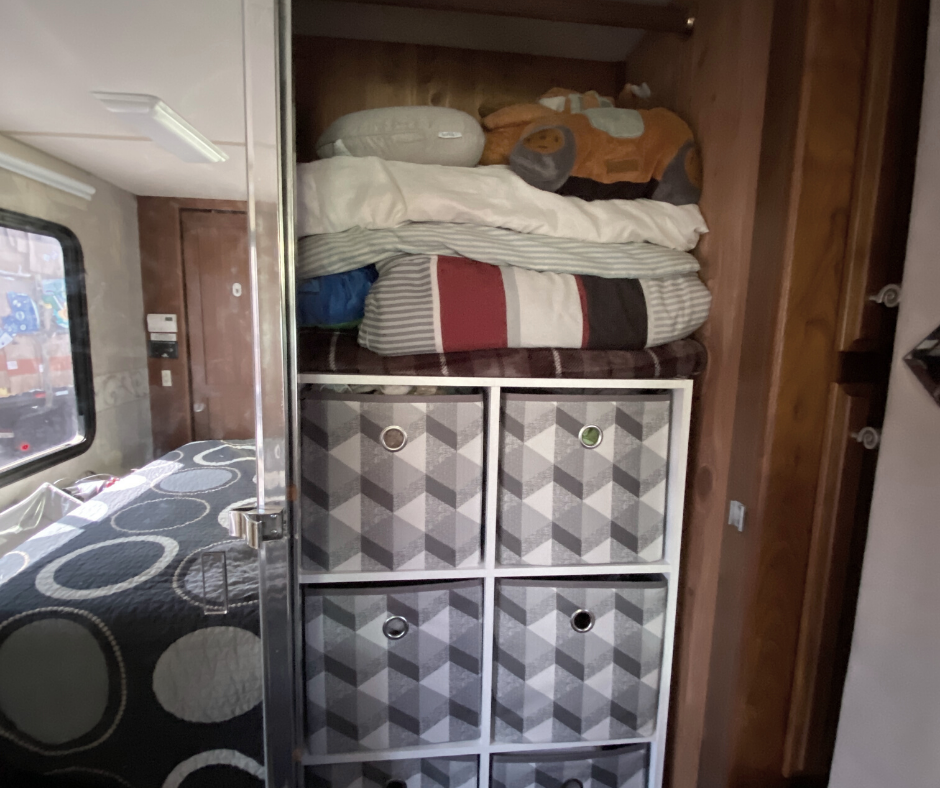 Do you share storage space with your family members? Let me know in the comments.
Want to see more?
I've teamed up with some other RV Bloggers sharing their RV organization tips.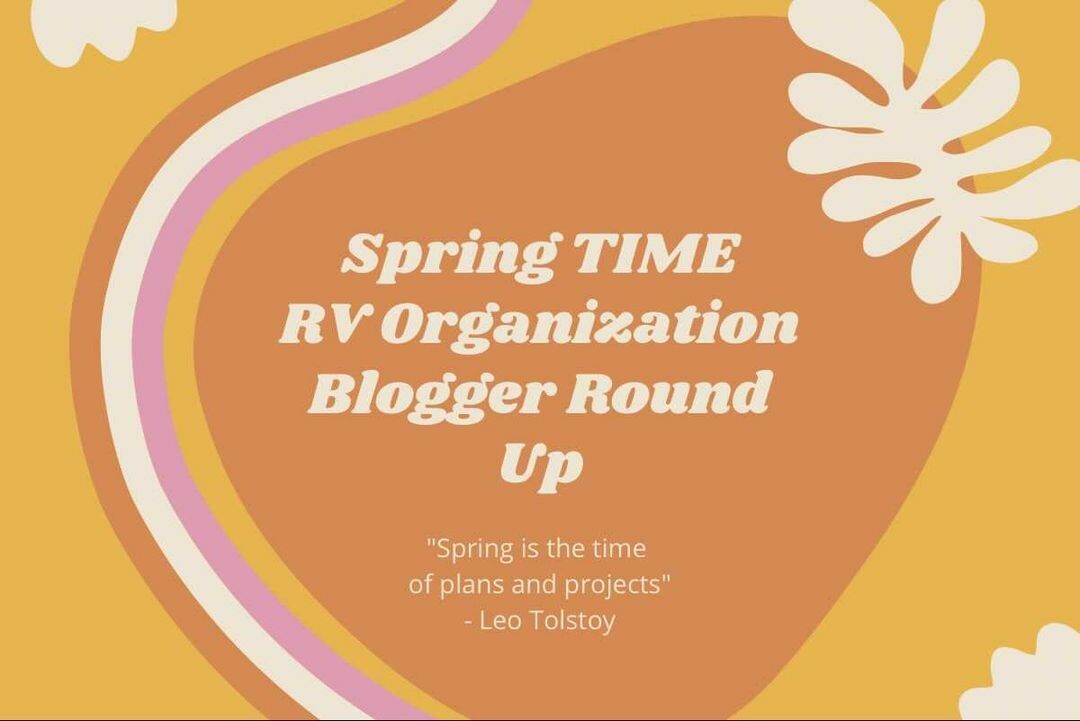 See our RV Switch