Mar 18, 2021 12:08 PM Central
Jeremy & Sarah Enquist
In the middle of January 2021, we spent a week in Homosassa, Florida. We reserved a campground with our Passport America discount, and checked Google Maps and Instagram to find fun things to do in the area. Many people travel to Homosassa in the winter to see the manatees. The manatees swim inland to the natural springs where the water is warmer. However, there are other things to see anytime of the year.
Manatees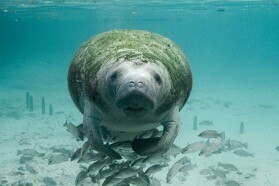 If you travel to Homosassa in the winter, there are several places to see manatees. And while you may be able to spot them in the Homosassa River, you can get up close to the manatees in several areas near Homosassa. Here are a few places you can pay to see the manatees.
Homosassa Springs Wildlife State Park
Crystal River Manatee Experience
MONKEY ISLAND
One of our favorite places in Homosassa is Monkey Island. There are four spider monkeys who live on the island. You can kayak or take a boat near the island on the Homosassa River; however, you cannot go on the island since the monkeys are protected.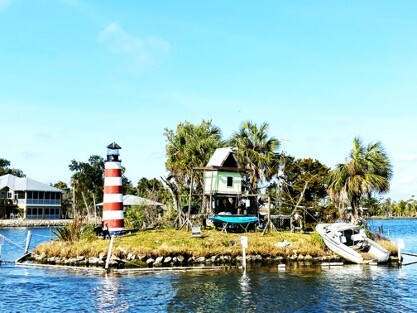 We did not take a boat or kayak but we were able to view the monkeys from the Florida Cracker Monkey Bar. The island was actually closer than we thought it was going to be. The Florida Cracker Resort staff feeds the monkeys twice a day and we happened to be there during feeding time.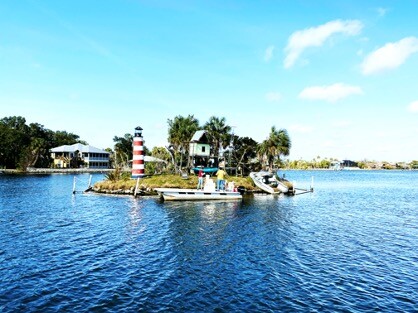 Monkey Island at Feeding Time
There is no cost to view the monkeys at Monkey Island, however we recommend the pizza at the Florida Cracker Monkey Bar. We ordered a Gator Sausage Pizza to share and sat on the top bar where we were able to see Monkey Island as well as other wildlife. Pelicans hung around waiting for fishermen to catch fish. Manatees also swam by poking their heads out of the Homosassa River.
DAMES CAVE
Dames Cave came as a recommendation from my friend Jen from Stairs Up Handle In. She wrote about it on her blog Dames Cave Area | Peace Cave + Hiking. Dames cave is about a 15 minute drive from Homosassa.
We love to explore caves as a family. However, most caves we've been to have been tour guide assisted. Dames cave, however, is an enter at your own risk type experience. There were several openings where you could go into Dames cave. Be sure to take a head lamp or a flashlight if you want to explore the darker parts of the cave.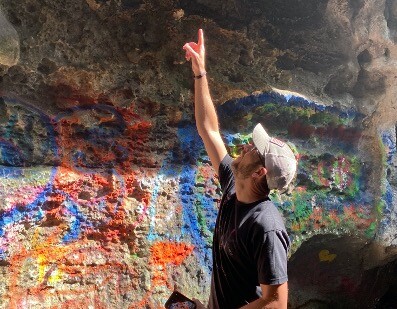 Dames Cave from the Inside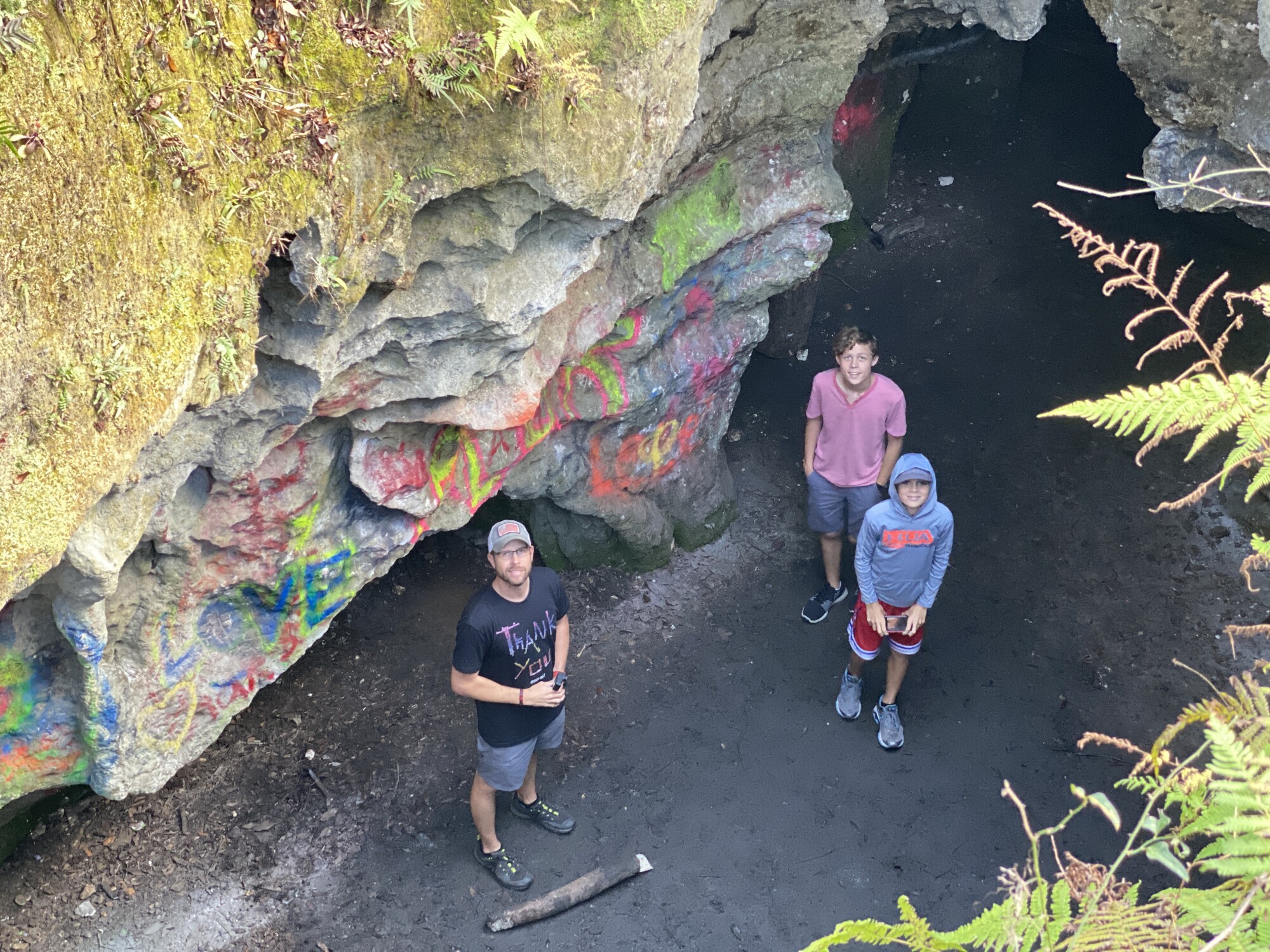 Dames Cave View from the Top
FORT ISLAND GULF BEACH
Fort Island Gulf Beach is about a 40 minute drive from Homosassa, but if you are looking to spend some time on the Beach, this is the place to go. This beach is at the end of Big Grass Island in Crystal River. It's not a large beach, but it does have a bathhouse. Down the road from the beach is the Fort Island Gulf Beach Fishing Pier. The Beach and Fishing Pier is connected by a walking trail. The trail was our favorite part.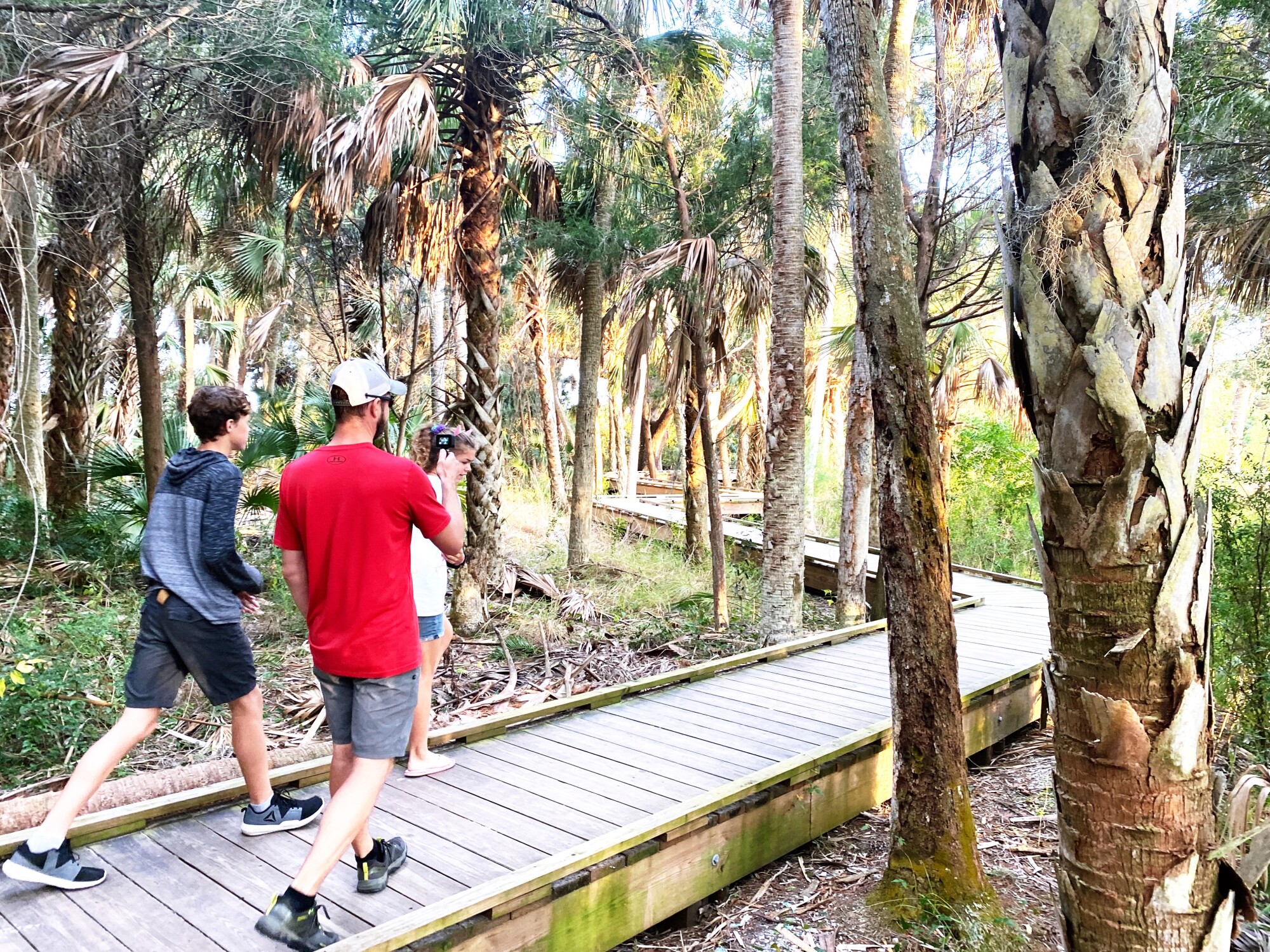 Fort Island Gulf Beach Nature Trail
Be sure to check out our video about Homosassa.
While we were in Homosassa, we listed our Grand Design Travel Trailer and Ford F-350 for sale and found a buyer in Arizona. We shared a little about this in our video. We also shared about Monkey Island, Fort Island Gulf Beach, and Dames Cave. Feel free to click through the chapters to see the part that interest you.
Have you been to Homosassa?
Do you have a favorite thing to do or see in Homosassa? Let us know in the comments.